INNOVATIS
is a boutique in the global asset management market with a specialization in managed accounts and structured products, designed upon the client's specific requirements. The asset management team provides longterm international experience and specialized know-how. The use of a high quality and fast information tool allows to react on any market changes nearly in real time. Our most distinctive strengths are fast and innovative solutions focused on an optimal risk return ratio and values. The track record of the past years shows results above the benchmark. A key parameter underlying each investment decision is to preserve the principal capital. It determines the risk level for each of the products. To benefit from the INNOVATIS asset management approach the company is providing various ways of product design. For asset management related matters please contact INNOVATIS (Suisse) AG at
office@innovatis-suisse.ch
Managed Accounts
INNOVATIS assists in setting up managed accounts and offers individualized investment portfolios tailored to the specific needs of the respective account holders. The strenght of INNOVATIS is the active management of FIXED INCOME portfolios with steady and stable returns.
Tailor Made Solutions
INNOVATIS has realized various individual investment products and projects that have been developed based on the ideas of investors and managed by the asset management team.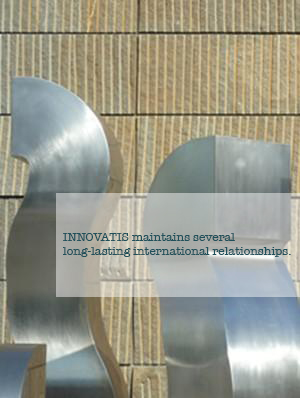 Disclaimer: This website is a non-contractual document and does not constitute a contractual offer. All information contained on this website is for informational use only and we assume no liability for completeness or accuracy. All the information contained on this website is subject to change. Unless stated to the contrary, all figures are unaudited. It is expressly not intended for persons who, due to their nationality or place of residence, are not permitted to access such information under local law. Every investment involves risk, especially with regard to fluctuations in value and return. Historical returns and financial market scenarios are no guarantee of current or future performance. The performance data takes no account of the commissions and fees charged for the issuance and redemption of units. Neither this website nor any copy thereof may be sent, taken into or distributed in the United States or to any U.S. person. Copyright © 2017 INNOVATIS GmbH and / or its affiliates CEO: Erwin Lasshofer. All rights reserved